Allianz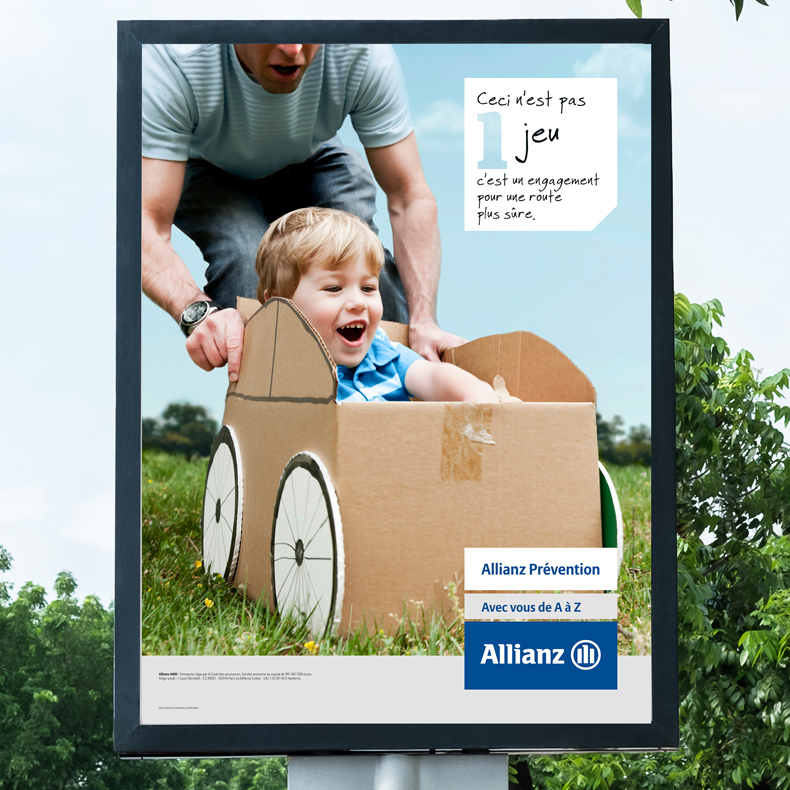 How can Allianz and its 2600 local actors be positioned as partners of road safety as this issue has been a priority for recent governments and insurers have legal obligations in this area?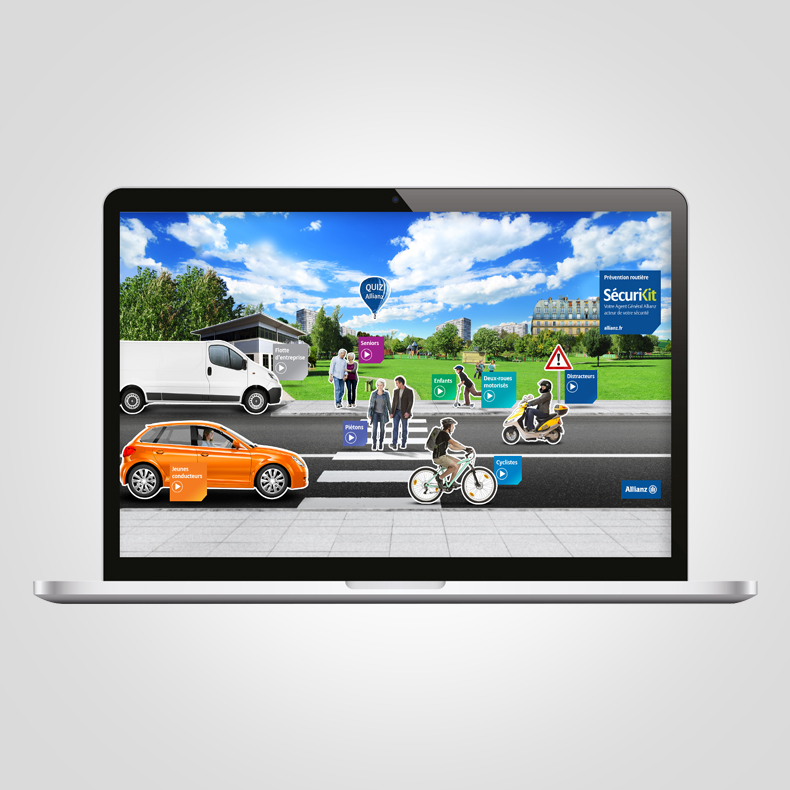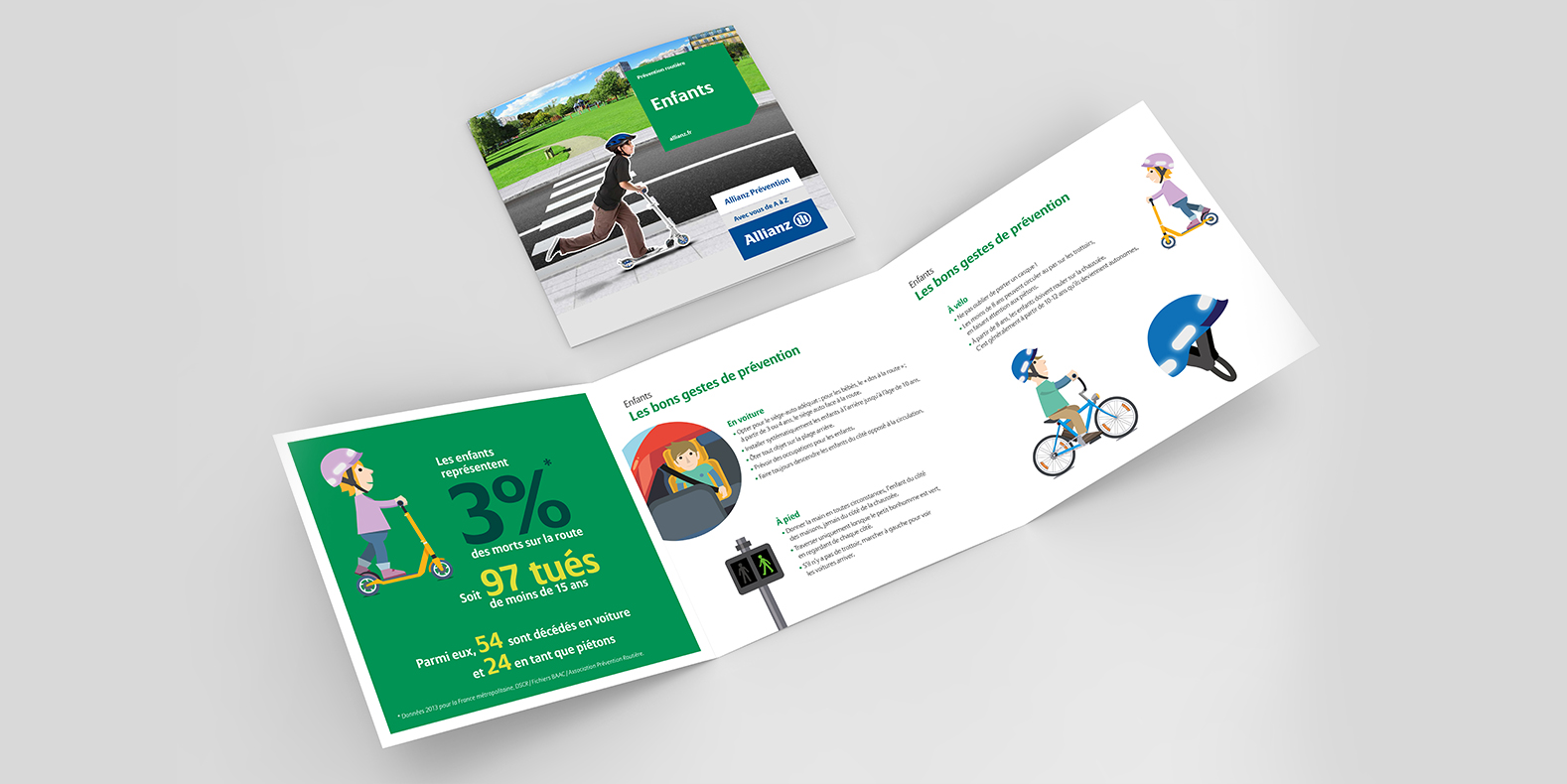 By delivering an 'education pack' targeted at the general public, whilst, through this, giving Allianz teams the opportunity to engage in and deliver "prevention" messages.
Advertising posters, displayed in all local branches.
Multimedia approach (offline and online platform for animated presentations of educational videos and slideshows).
Motion design clips.
Brochures and POS.
Mini-mag for children (animation guide for agents) to translate Allianz's commitment to road safety.